If you have a small business with a European audience, you might want to find cheap dedicated servers in Europe.
We have gathered a complete list of the best servers with reliable data centers and with high scalability.
7 Cheap dedicated servers in Europe
Let's start the list.
1. Ikoula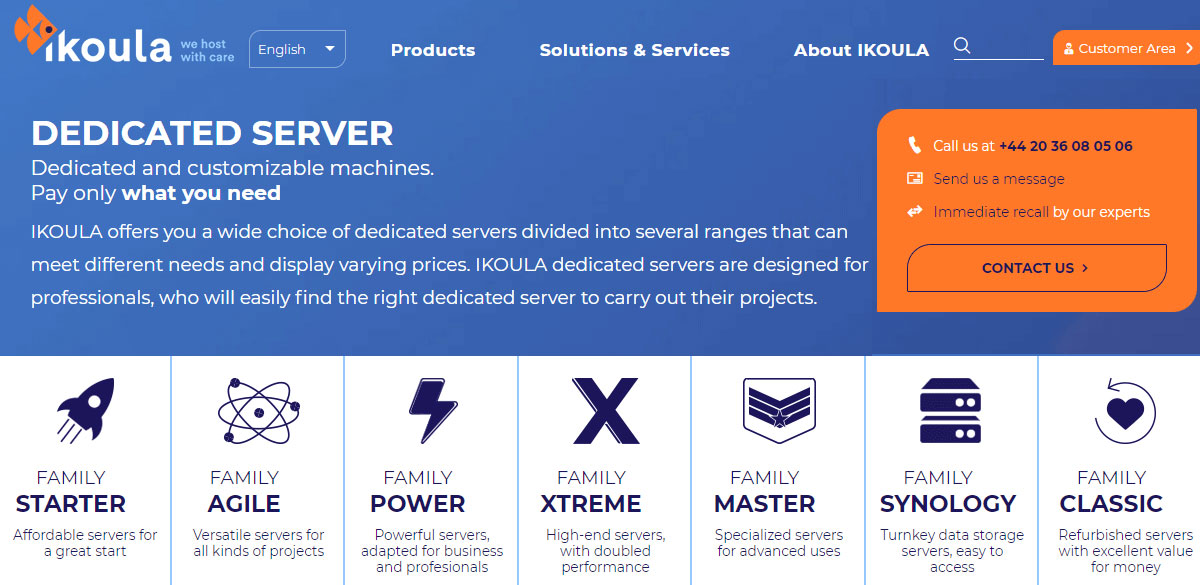 Ikoula offers multiple dedicated servers for different uses. They have divided the server types such as started, agile, power, extreme, etc. The core differences between these plans lie in the specs and the configuration.
To begin with, you can go with the starter pack and upgrade as you grow. You can configure the server and only pay for what you need.
The data centers are located in France. They use 100% green energy and they also own the data center. You will not only get unlimited traffic but it also offers 99.95% uptime. You will get full access to the server.
This allows you to install any Linux as well as Windows OS. If they don't have your preferred OS, you can use your custom ISO.
It uses a redundant network with multi-operator OSPF/BGP4. You can rely on the server. To manage your dedicated server, they offer an interactive control panel that also supports the monitoring of resources.
Therefore, you can keep an eye on the used resources. If you are still facing any issues, you can contact the support anytime you want.
Starting price: €19.99 ($19.67)

Server specs of Ikoula
CPU: 1 to 8 cores (Intel, AMD, Synology, and Raspberry)
RAM: 8 to 96 GB DDR3 and DDR4
Storage: 16 GB to 4×2 TB SATA (SSD and NVMe)
Bandwidth/network/port speed: 1 Gbps with unlimited traffic
Visit Ikoula

2. AlphaVPS
AlphaVPS provides one of the cheapest dedicated servers in Europe. They have a data center in Sofia, Bulgaria with the best network. You will get an aggregated network of 500+ Gbps. You can install your preferred OS here. They also support custom ISO.
For the network, they use a Juniper-based network which provides low latency. If you are serving European regions, you will get an amazing network with AlphaVPS. They also offer firewall-protected IPMI on-demand. It's useful for mid-level companies who want ease in management.
For others, you will get a custom control panel. It allows you to monitor your resources as well as gives you full control over the server. You can start, stop, or restart your server anytime.
They offer multiple Xeon servers. The number of cores is not mentioned on the website which can be a bit problematic. You can always contact the live chat support to know the exact number of cores depending on the plan. It's still a decent cheap server to get started with.
Starting price: €39.00 ($38.37)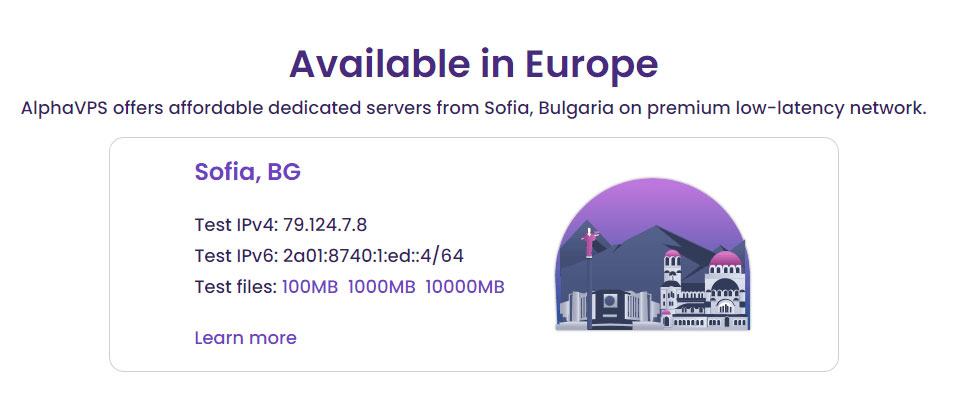 Server specs of AlphaVPS
CPU: Dual Intel Xeon servers
RAM: 8 to 128 GB
Storage: 240 to 3 TB (HDD or SSD SATA)
Bandwidth/network/port speed: 10 to 35 TB at 1 Gbit/s
Visit AlphaVPS

3. Fasthosts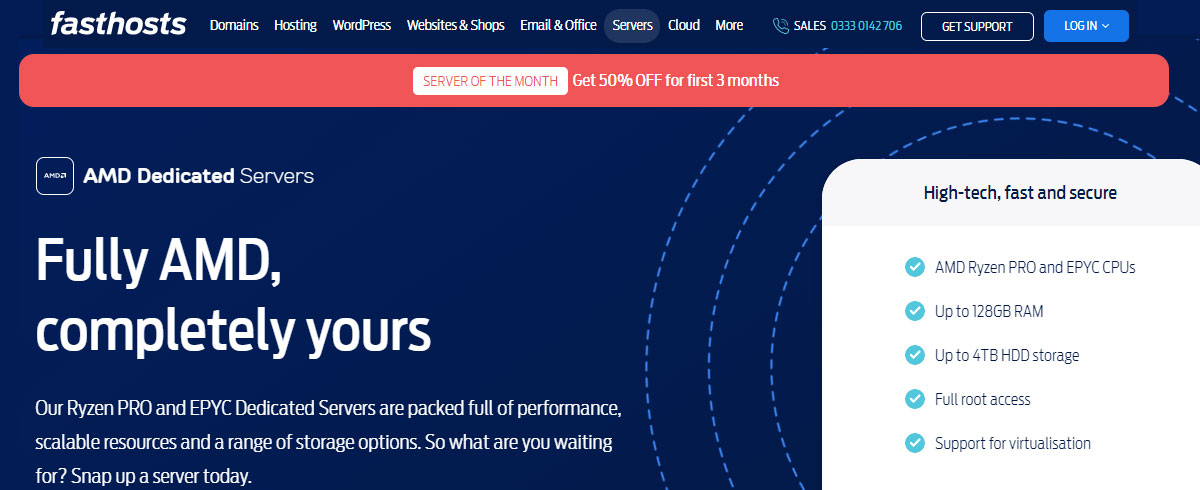 Fasthosts offers cheap AMD dedicated servers in Europe. They also have Intel servers. However, as AMD costs you less, we will talk about AMD here. You can choose from the various plans they have. It offers various OS (including Linux and Windows) along with different storage types.
As they also allow you to choose from Ryzen and EPYC, you can choose the one that you love the most.
There are three data centers in Europe at UK, Germany, and Spain. All these data centers use Zen 2 architecture which is for better speed. They have integrated security to protect your server. In addition, you will get free 2GB Cyber Protect Basic for every plan.
They provide tech support 24/7. Along with this, they also have a control panel which makes management easier. So, it's good for beginners as well. You can also virtualize your server to make it better.
NOTE: It's recommended for beginners as well as for experienced people looking to host a game or an eCommerce website.
Starting price: £25 ($28.16) for the first month, then £50 ($56.32).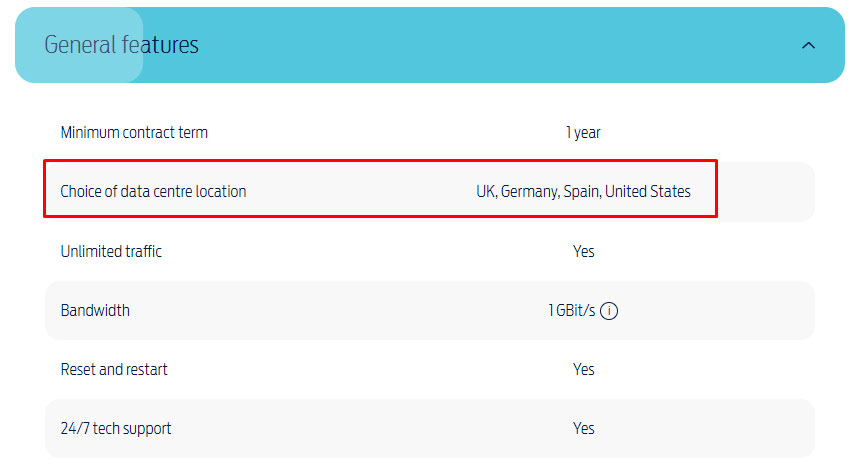 Server specs of Fasthosts
CPU: 6 to 32 Cores (Ryzen and EPYC)
RAM: 32 GB to 256 GB DDR4
Storage: 2 x 1TB to 2 x 8 TB (HDD, NVMe, SSD)
Bandwidth/network/port speed: 1 Gbit with unlimited traffic
Visit Fasthosts

4. Webhosting UK
Webhosting UK also known as WHUK, is a UK-based hosting provider. It comes with a high-performance SSD and multiple plans to choose from. Each plan has an option to add more SSD or RAM. So, you can pretty much customize the server as per your need. WHUK is a managed hosting provider.
For further management, you can also add your control panel.
As you might have guessed, they have amazing 24/7 support. The custom-built server comes with security and optimized infrastructure. With full root access to the server, you can install any app you want from here. They have proactive monitoring to keep your servers safe.
For hardware, they use Intel Xeon processors for better speed.
They have BGP redundant servers at various locations in the United Kingdom including Maidenhead, Nottingham, Reading, Wakefield, and York. While buying the server, they also have an addon for the marketing tools, you won't need the tools. So, you can skip it and save some money there.
Starting price: £91.64 ($103.35)
Server specs of Webhosting UK
CPU: 4 to 32 cores
RAM: 8 to 256 GB
Storage: 2 x 240 GB to 2 x 1 TB NVMe SSD
Bandwidth/network/port speed: 1 Gbit with unmetered transfer
Visit Webhosting UK

5. Contabo
Contabo offers high-specs servers at a cheap rate. Therefore, if you want to run resource-intense apps, this is one of the cheapest European dedicated servers. Talking about Europe, they have data centers in Germany and United Kingdom. Further, they also use German-quality hardware.
So, you will get a standard hardware server. This helps in boosting the speed.
They have Intel and AMD processors. The first plan is based on the cloud. For the rest, you will get dedicated servers with no setup fee. You can configure the server by adding more RAM, storage, and even RAID level. They offer software RAID for free.
Other than this, you can also go with hardware RAID and hardware RAID BBU. Further, you can also choose your dedicated GPU for an extra cost.
You can create virtualization. The web interface makes it easier to manage the server. For UK servers, you will have to pay a little more.
NOTE: Despite the high specs offered in their plans, it is worth knowing that Contabo tends to stack their servers with too many users, therefore, you can expect some inconsistent performances along the way.
Starting price: $119.99 (setup fee of up to $24.99 if you go for less than 12-month billing)
Server specs of Contabo
CPU: 8 to 32 (2×16) cores
RAM: 64 GB to 2 TB REG ECC
Storage: Up to 12 TB each (8 HDD slots and 3 PCIe slots)
Bandwidth/network/port speed: 32 to 324 TB traffic at 10 Gbit/s
Visit Contabo

6. Vultr
When you are looking for a cheap bare meta server, Vultr is the best choice. It offers scalable cloud services across the globe. They have many data centers out of which they have 7 in Europe. The locations are:
Amsterdam (Netherland)
Frankfurt (Germany)
London (UK)
Warsaw (Poland)
Paris (France)
Madrid (Spain)
Stockholm (Sweden)
The speed is great in all of them, you can use looking glass to check it.
They have high-speed networking with up to 25 Gbps connection. They not only have multiple pre-configured plans but you can also customize the server. Further, they support all OS including Windows and custom ISO.
With a 100% dedicated non-virtualized environment, you can use all your resources.
Vultr uses Intel, AMD, and Nvidia servers. You can use SSD and NVMe together for more storage. It comes with 100% SLA. It's highly scalable as well as affordable. Therefore, if you are looking to start with small and scale to a huge extent, Vultr is the right choice for you.
Starting price: $120 per month
Server specs of Vultr
CPU: 4 cores 8 threads to 48 cores 96 Threads
RAM: 32 to 1024 GB
Storage: up to 2×480 GB SSD & 4×3.84 TB NVMe
Bandwidth/network/port speed: 5 to 25 TB (10 to 25 Gbps network)
Visit Vultr

7. Impreza

Impreza provides a dedicated server with transparent pricing. You won't have to worry about hidden charges or extra costs. One of the other best things about the hosting service is customer support. The average ticket response time is roughly 45 minutes. So, you will get the response fast.
They provide support from WhatsApp, Telegram, and other similar platforms too.
Coming to the server, it is optimized for all the technologies. So, developers can host any web app here. If you are not a developer, you probably are looking for an easy panel to manage your dedicated server, right? Well, here, you will get a cPanel control panel.
Their Europe data centers are located in Russia, Ukraine, Romania, Switzerland, Netherland, and Iceland. They have different dedicated servers for each location. The server includes AMD and Intel processors.
NOTE: You can choose any CPU you want. Overall, it's a great server with high performance. If you are looking for more privacy, you can also check their "Tor plans".
Starting price: $130 per month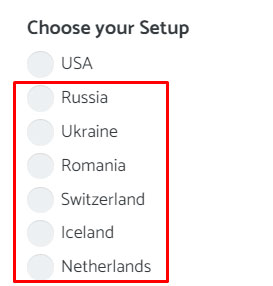 Server specs of Impreza
CPU: 4 to 16 cores
RAM: 16 to 128 GB
Storage: 250 GB to 2×3 TB (HDD or SSD)
Bandwidth/network/port speed: Unlimited bandwidth at 1 Gbps (can be upgraded)
Visit Impreza

5 things to look for in a Dedicated Server
Performance Requirements
You can always see if there are enough cores and the amount of uptime they provide.
24/7 Support and Customer Service
Customer support is an important aspect you must not forget about.
Backups and Data Redundancy
The dedicated server should allow you to take backups.
Test Network Quality
A looking-glass test will help you determine the latency, speed, and more. Always try downloading the file from the test server.
Consider Application Scalability
You can see to what extent they allow you to scale your server.
Conclusion
To summarize, you can choose any of these cheap dedicated servers. All of these have their advantages. So, you can choose accordingly.
Here are the best hosts as per your need.
Best Overall: AlphaVPS
Best Price: Ikoula
Best Performance: Vultr
FAQ
Is cheap dedicated hosting reliable?
Yes, there are many cheap yet reliable hosting services. You can always look for uptime, CPU specs, and the hosting provider's reputation.
Is the cloud cheaper than a dedicated server?
Yes, the cloud will cost you less than a dedicated server.
What are the advantages of dedicated hosting?
With a dedicated server, you will get 100% dedicated resources. You own the server. So, you will get full control.