Many hosting providers, including HostGator, offer unlimited bandwidth these days. It is especially beneficial for high-traffic websites or the ones that receive sudden traffic spikes.
But is this hosting truly unlimited? Are you already using HostGator services and received a notice stating "HostGator Bandwidth Limit Exceeded" from the host?
If yes, let's find out the truth behind the unlimited bandwidth offered by HostGator in this article. I'll also discuss the traffic that HostGator can handle and the ways to deal with the situation if you have received a notice from the host.
But first, let's find out how unlimited this bandwidth truly is?
Is HostGator unlimited bandwidth truly unlimited?
HostGator bandwidth is truly unlimited since the host does not limit the consumption of server resources for any individual website owner. But we must understand that every server has its limit beyond which it cannot deliver.
So, we can call HostGator bandwidth unlimited but not infinite. The host won't put an upper limit on your website's bandwidth consumption or charge anything extra based on the metering.
You can compare it to a food buffet where you are allowed to eat unlimited but you won't practically eat everything! So you will be sharing all available food items with other eaters.
Similarly, in the case of web hosting plans, you are sharing server resources with your fellow website owners. So you cannot consume all the server resources, including bandwidth, by yourself even if it is available unlimited.
NOTE:
Additionally, you are not allowed to use your shared hosting account for
offsite storage
of your files.
Here is what HostGator has to say about the usage of your unlimited bandwidth:
How much traffic can HostGator handle?
When talking about bandwidth, it is essential to know the amount of traffic your website can handle. HostGator does not put a cap on your website's monthly visitors. But your site will be able to handle a limited amount of traffic depending on the HostGator plan you choose.
This is because each plan has certain RAM, CPU, and other server resources associated with it.
Each of your visitors consumes some amount of these resources, thereby using up your bandwidth.
Let's get an idea of the traffic that your website can receive with different HostGator plans:
HostGator's shared hosting plan is capable of handling 7K to 8K daily visitors on average. If your website is efficiently coded and well-optimized, this limit of average daily visitors can extend up to 10K.
If you expect to receive more than 10K daily visitors frequently in any month, HostGator's shared hosting won't be suitable for you. In such a case, consider shifting your website to a VPS or cloud hosting plan offered by the host.
It is also worthwhile to mention here that HostGator puts a condition on the use of unlimited bandwidth. As per its terms of service, a HostGator shared hosting plan holder cannot utilize 25% or more of the server resources in a single stretch of more than 90 seconds.
Here is what the host has to say about this policy:

VPS bandwidth limit
The VPS hosting plans from HostGator can handle 3.5K to 35K daily visitors on average, depending on the plan you choose. Again, this limit can be a little lower or higher for a specific website based on its optimization levels and coding used.
It is worthwhile to mention here that HostGator does not offer unmetered bandwidth for its VPS hosting plans.
So, HostGator unlimited bandwidth is only available with the host's shared hosting plans.
Dedicated Server bandwidth limit
HostGator's dedicated server is capable of handling anywhere between 30K to 35K of average daily visitors. These dedicated hosting plans allow you to use your server bandwidth without worrying about your server neighbours, as in the case of shared hosting plans.
HostGator also mentions that you can use its dedicated servers without any restrictions:

How do I fix the bandwidth limit exceeded in HostGator VPS?
So your HostGator bandwidth limit exceeded and you are looking for a fix for the same, right? Let's address this problem here:
Find out the source of the high bandwidth consumption
Before you try to solve this issue, you must find out which website elements or outside factors are consuming your bandwidth the most.
Consider using AWStats to dig deeper into the cause of your excessive bandwidth consumption.
Once you are aware of the bandwidth-consuming items, you can easily address them. Follow the tips provided in the next section to expand the bandwidth of your HostGator plan.
How do I increase my HostGator bandwidth?
There are several ways to increase your HostGator bandwidth. You must adopt one or more ways discussed below to see a noticeable improvement in your bandwidth:
1. Increase bandwidth
If your website is consistently using excessive bandwidth, it is best to upgrade your HostGator hosting plan. You can easily select a package with more bandwidth from your cPanel.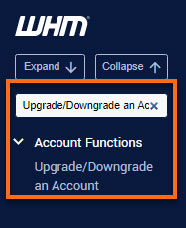 If your bandwidth needs exceed the highest plan offered by HostGator, consider upgrading your website to a dedicated hosting plan for increasing its bandwidth.
2. Use a CDN
A Content Delivery Network (CDN) is a proxy server that can reduce the load on your HostGator server. Consider connecting your website to a free and reliable CDN like Cloudflare to make considerable savings in your bandwidth.
It will boost your site performance by creating a cached version of your website. Your website server will receive a request only when it is new; all repeat requests are handled by the CDN.
The network serves cached content for repeat requests, thereby minimizing the use of your HostGator bandwidth.
3. Clear high bandwidth consuming resources
As mentioned above, AWStats can help you determine all high bandwidth-consuming resources. So, if any of your media files, including audio and video resources, are very large; you must consider hosting them elsewhere.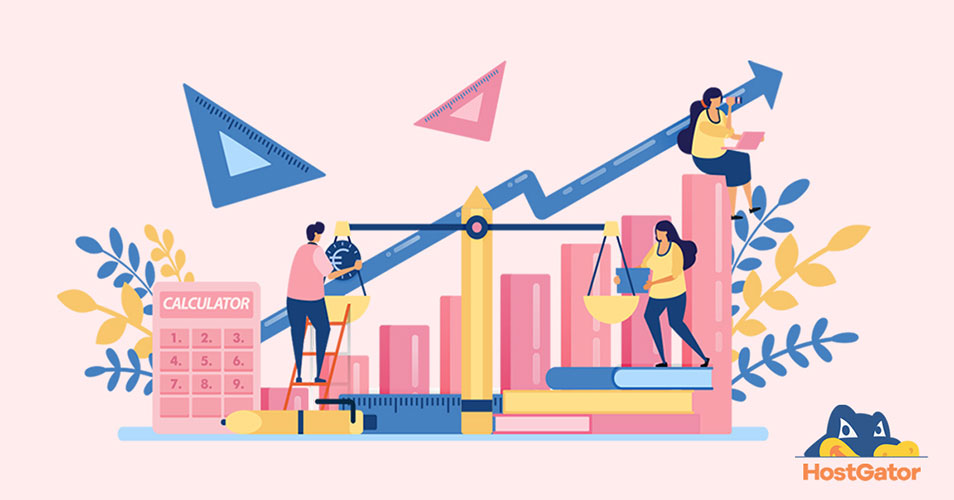 Additionally, when a website is constantly targeted by hackers, a lot of its server resources are consumed and wasted regularly. It is, therefore, advised to examine your site traffic with the help of a reliable security plugin.
In case you find any unusual activity from non-trustworthy sources, you must ensure to block it immediately.
4. Contact Support
If you are sure that your content and traffic are not contributing to high bandwidth consumption, it is best to contact the HostGator support team for help. You can discuss your problem with the host's executive to dig deeper into the cause of the issue and find a solution.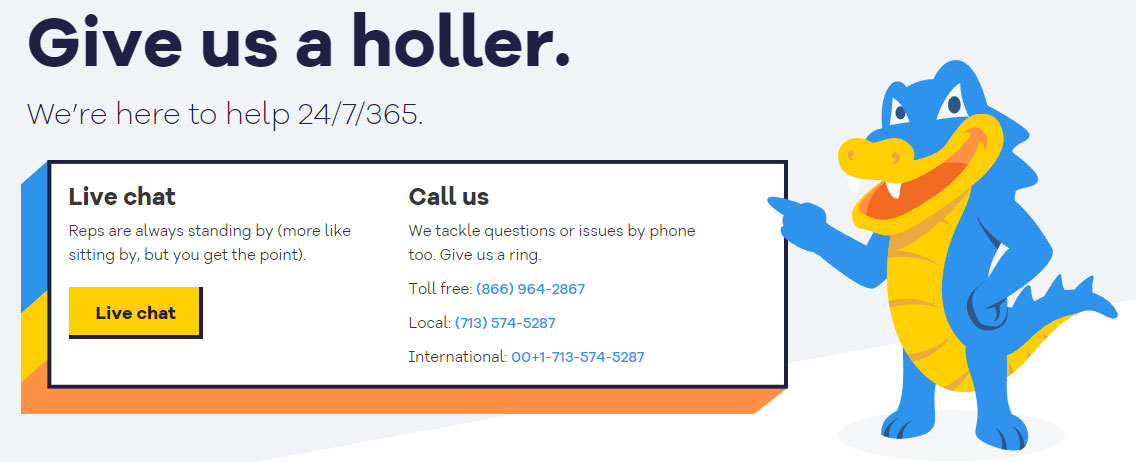 HostGator offers different means to contact the customer care department, including phone, email, 24/7 live chat, and support tickets. As per my experience with HostGator, submitting a ticket connects you with a more senior customer care personnel than with any other medium.
HostGator Bandwidth limit – Customer Reviews
When it comes to the HostGator bandwidth limit, people have mixed reviews about it. Where some small business owners love it, others do not like the idea of restricting the use of this unlimited bandwidth.
Here is what HostGator customers have to say about its unlimited bandwidth: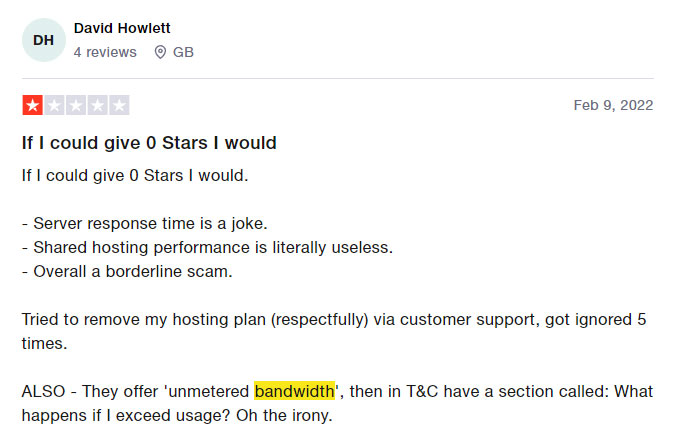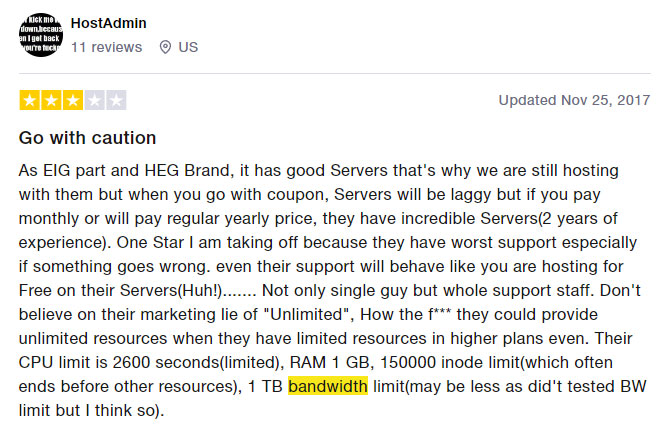 Conclusion
If your website is constantly exceeding the HostGator bandwidth limit, it is time for you to change your hosting plan. And when HostGator is unable to meet your bandwidth requirements due to tremendous website growth, consider migrating your website to a new host altogether.
Finding an appropriate host that can efficiently support your website traffic is extremely important. I recommend using Kinsta for a high-traffic WordPress website since it is specialized in hosting WP sites and can handle high traffic volumes pretty well.
Check out how you can try Kinsta for free before committing with the host for a longer term.
On the other hand, Cloudways is the best option when you are running a non-WordPress website or app and experiencing enormous traffic growth. Cloudways offers dozens of server locations to meet the needs of different website owners.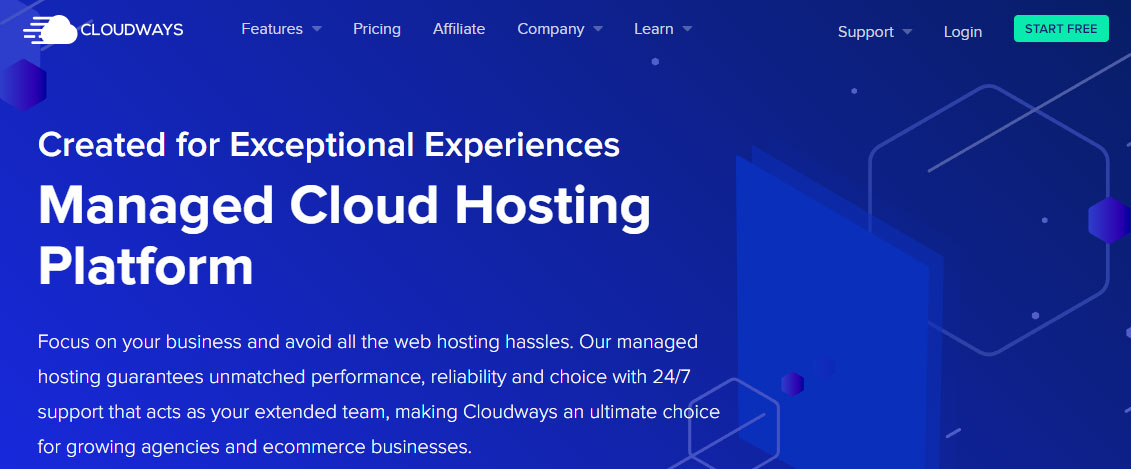 You can also check out some of the cheap VPS with unlimited bandwidth if the above options do not suit your requirements.
FAQ
Does HostGator have unlimited bandwidth?
Yes, HostGator has unlimited bandwidth but there are some rules to using it. We can consider it unlimited but not infinite due to the limitations of the server and the presence of other users on the same server.
How do I check my HostGator bandwidth?
You can easily check your HostGator bandwidth from the cPanel. Look for the "Metrics" section that carries details about the availability and usage of your monthly bandwidth.
How to view my bandwidth usage on HostGator?
Consider following this path to view your HostGator bandwidth usage:
cPanel > Metrics > Bandwidth