Are you planning to buy an InMotion Hosting plan for your website? Do you know that the host offers a dedicated IP on the checkout page as an extra product? So what is the use of this hosting add-on?
This article aims to share in-depth information about the InMotion Hosting dedicated IP add-on. It will help you decide whether or not this additional premium product is suitable for your business needs.
Let us first find out what this InMotion Hosting add-on is all about.
What is InMotion Hosting dedicated IP address?
In simple terms, it is an add-on product that the host offers at an additional price when you purchase its hosting. It is a unique Internet Protocol (IP) address specifically assigned to your hosting account.
When you purchase this InMotion add-on, your IP address won't be shared with other accounts even if you are on a shared server. So it is like getting your unique identifying number online.
Features & Benefits of InMotion dedicated IP address
InMotion Hosting dedicated IP brings in the following features and benefits:
Your website performs better since other websites on the same server won't affect its performance.
A dedicated IP makes it easy to prevent email spoofing with Sender Policy Framework (SPF) records. So you can create a good reputation for your IP or DNS.
You will get the flexibility to view, edit, and add more files freely at any time via File Transfer Protocol (FTP).
A Dedicated IP allows you to properly install an SSL certificate on your website, especially as a hosting reseller. Thus, it helps increase your site security.
Your website will load faster by experiencing less lag.
Having a dedicated IP leads to fewer connection issues because you can connect to your server directly.
You will be able to access your website even if your domain's DNS (Domain Name System) is not yet set up.
If you are a hosting reseller, dedicated IPs help you differentiate your client accounts if needed. You can also choose to keep the same IP for your clients and purchase a dedicated one only for your cPanel.
What is the dedicated IP cost on InMotion Hosting?
Some InMotion Hosting plans include multiple free dedicated IPs while others don't. The host charges $6 per month for every additional dedicated IP you purchase.
You can add it to your cart from the checkout page along with your hosting plan. Alternatively, it is also possible to purchase a dedicated IP later from within your Account Management Panel (AMP).
Do I need dedicated IP VPS InMotion Hosting? (Alternative)
No, you don't need to purchase a dedicated IP initially with the VPS plans of InMotion Hosting. The host provides free unique IPs with its VPS and dedicated hosting plans.
The entry-level VPS plan includes 2 IP addresses and the number goes up to 10 if you get the highest plan. Their reseller hosting plans also include 1 to 5 dedicated IPs.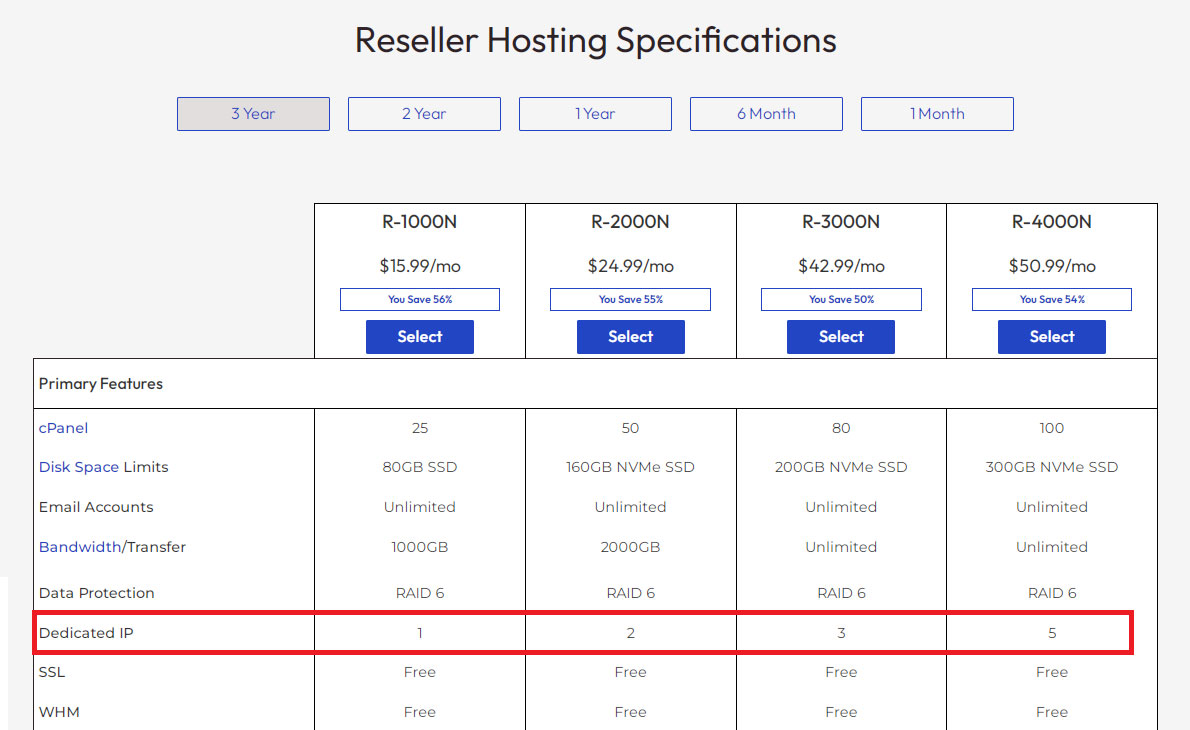 NOTE: By default, InMotion Hosting assigns only one IP address initially. You will have to contact the support team via phone, email, or chat to assign, change, or add additional IPs.
Verdict: Do I need Dedicated IP on InMotion Hosting?
A dedicated IP provides flexibility and helps improve the security and performance of your website. So it is good to choose this InMotion Hosting add-on if these two factors are your major concerns.
You only need to purchase it with a shared hosting plan since the VPS, reseller, and dedicated hosting plans already include multiple unique IPs. Considering a VPS over a shared server offers a secure and high-performing environment for your websites.
In short, it is best not to invest in this add-on. Instead, upgrade your website to a VPS plan from a shared one.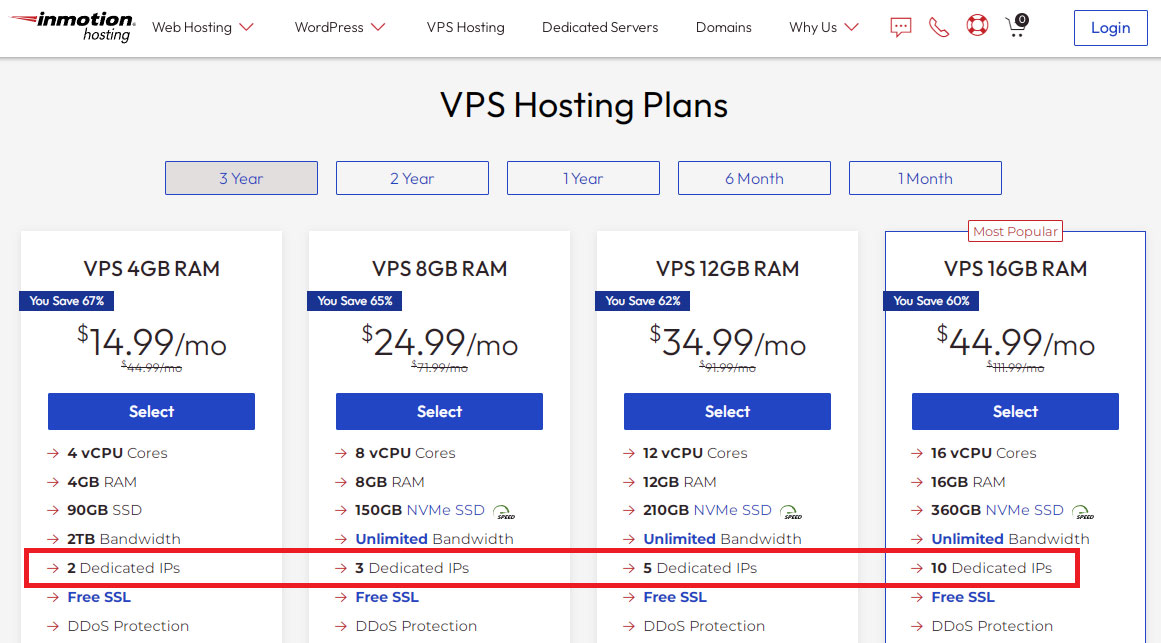 FAQ (Frequently Asked Questions)
Do I need a dedicated IP for my SSL certificate?
No, you don't need a dedicated IP for your SSL certificate. Earlier, it wasn't possible to install multiple SSL certificates on a shared server.
It was recommended to purchase a unique IP for each certificate for proper SSL functionality.
However, now it is possible to install SSL certificates without having dedicated IPs for each domain by using the Server Name Indication (SNI) technology.
Do I need a dedicated IP for my blog?
No, you do not need a dedicated IP for your blog. It is possible to run a blog on a shared server without getting a unique IP address.
Also, we recommend against investing in a dedicated IP for new bloggers to avoid extra hosting costs in the beginning.
Does InMotion VPS come with a dedicated IP address?
Yes, InMotion VPS does come with dedicated IP addresses. The host provides 2 – 10 unique IPs with its virtual servers, depending on the plan you purchase.
Yes, you can get a dedicated IP for InMotion shared hosting plans as well. The shared hosting Pro plan and shared WordPress hosting Pro plan from InMotion include one dedicated IP each.
It is possible to purchase the dedicated IP add-on of InMotion Hosting with other shared hosting plans.
Can InMotionHosting reseller sell IP addresses?
Yes, InMotion Hosting resellers can sell IP addresses to their clients. InMotion provides one to five dedicated IPs with its reseller hosting, depending on the plan you purchase.
It is also possible to purchase additional unique IPs for your clients. You can, then, assign these different unique IPs to your hosting customers at an additional charge.