Are you searching for a reliable VPS host compatible with Tor? Do you want to host a website without revealing your identity?
Honestly, most VPS hosts disallow using Tor to prevent network abuse. So you will have to ensure the Tor compatibility of your VPS beforehand.
Don't worry, I did all the hard work for you and have prepared a list of 7 Tor VPS hosting providers. I'll also share a handy buying guide for a Tor-friendly VPS to help you select the right host for your needs.
But first, let's look at the anonymous VPS providers in our next section.
7 Cheap Tor VPS hosting providers
The list below discusses the key features and starting prices of Tor VPS providers. These hosts are not listed based on any ranking, however, I'll mention the best and the second best hereby.
1. Impreza (Best overall)
Established in 2015, Impreza runs its operations from Seychelles. Unlike the Tor-incompatible hosting providers, Impreza does not ask for your documents.
It won't even store your private information or expose it under pressure since it operates from an off-shore location.
The starting price of Impreza's Tor VPS hosting plans is $9 per month when paid annually. Additionally, there's a one-time setup fee of $25.
Key Features of Impreza Hosting
The host offers unique .onion domains with its hosting. Though these are randomly allotted, you are allowed to have a custom .onion domain of up to 5 letters.
Impreza provides unlimited subdomains, traffic, and MySQL database with all its Tor hosting plans.
These Tor-compatible plans are SSL-compatible as well.
The host allows you to pay via Bitcoin or other cryptocurrencies to remain completely anonymous.
All plans include Distributed Denial-of-Service (DDoS) protection.
The host provides aaPanel to manage your account.
You will receive 1 CPU, 1 GB RAM, and 20 GB SSD with the entry-level Tor hosting plan.
Visit Impreza

2. The Onion Host (Runner-up)
Established by two Linux administrators in 2018, The Onion Host is yet another reliable option for Tor VPS hosting.
The host has its servers in Bulgaria, so your website will get hosted outside of the DMCA-regulated region. The Onion Host will never share your data with third parties.
The entry-level Tor VPS hosting plan from The Onion Host is available for $17.25 per month. The host does not charge any setup fee like Impreza.
Key Features of The Onion Host Hosting
The host uses a Kernel-based Virtual Machine (KVM) and SSD with RAID 10 technology to provide you with a powerful performance.
You will receive full root access with all Tor hosting plans.
The Onion Host provides you with a Personal Account Manager to handle all the account-related issues.
You will receive free DDoS protection up to 10 Gbps.
These Tor VPS plans are easily scalable without any downtime.
All virtual private servers at The Onion Host are deployable within 24 hours.
The cheapest Tor hosting plan with The Onion Host offers 2 core CPUs, 40 GB disk space, 2 GB RAM, and 1.5 TB bandwidth.
Visit The Onion Host

3. FlokiNET (Best Privacy)
Founded in 2012, FlokiNET has servers in Iceland, Romania, Netherlands, and Finland. The host never asks for your private information or shares any of your data with third parties.
FlokiNET supports Tor nodes, exit nodes, and Virtual Private Networks (VPN) to remain anonymous. However, their Tor VPS hosting is suitable for low to medium-traffic websites.
The host might suspend your VPS on heavy usage. You must, therefore, use a dedicated server when expecting high traffic.
NOTE: The host welcomes Tor Nodes even on VPS. However, keep in mind the bandwidth limit in Iceland when choosing a virtual server plan.
The entry-level price of FlokiNET's Tor VPS hosting plans is €7.50 ($7.70) per month. Additionally, there's a one-time setup fee of €5 ($5.14).
Key Features of FlokiNET Hosting
FlokiNET uses a KVM-based virtualization system to offer better security and performance.
You will have full control over your server with root access and a virtual Intelligent Platform Management Interface (IPMI).
The host offers 1Tbps+ DDoS protection with its Tor-compatible VPS in Romania and Iceland.
FlokiNET's Tor VPS is easily scalable in minutes and does not require reconfiguration.
The cheapest Tor VPS plan with FlokiNET comes with 1 CPU core, 1 GB RAM, 20 GB SSD space, and 1 TB bandwidth.
Visit FlokiNET

4. BitLaunch
Established in 2017, BitLaunch runs its operations from Panama. It does not ask for your address or even your full name. The company has servers in the Netherlands, London, Los Angeles, and Chicago.
The host accepts payments via Bitcoin and dozens of other cryptocurrencies. BitLaunch provides hosting on its own servers and also offers VPS from a few reputable Cloud hosting providers including Vultr, Digital Ocean, and Linode.
The cheapest Tor VPS hosting plan at BitLaunch costs $10 per month or $0.015 per hour. You need to create an account and add funds to it before setting up a server.
The host deducts money from this balance according to your server usage.
Key Features of BitLaunch Hosting
BitLaunch charges you flexibly with hourly billing.
The host uses KVM virtualization for excellent performance.
You will receive unlimited bandwidth with all BitLaunch VPS plans.
The host offers 24/7 expert server support.
All plans include a one-click setup of multiple privacy apps like WireGuard, OpenVPN, and Shadowsocks R.
The smallest Tor hosting plan from BitLaunch provides 1 CPU core, 25 GB SSD storage, and 1 GB RAM.
Visit BitLaunch

5. BuyVM
BuyVM is a VPS provider based in Las Vegas, US. The company has its servers located in Las Vegas, New Jersey, and Luxembourg.
BuyVM is a subsidiary of Frantech Solutions, a high-quality VPS provider established in 2010. The company allows Tor relays and exit nodes but has certain rules that the user must adhere to.
The cheapest Tor VPS hosting plan at BuyVM costs only $2 per month or $20 per year.
Key Features of BuyVM Hosting
All BuyVM Tor hosting plans come with a free DirectAdmin control panel to efficiently manage your account.
The host uses KVM virtualization technology for the secure and faster performance of your server.
The company offers a free Microsoft Windows Server with all its VPS plans. You can select the desired version from within the control panel.
BuyVM offers VPS plans with a fair-share CPU usage and dedicated CPU usage, so you can choose a plan suitable to your current server requirements.
The host provides unmetered bandwidth with all its Tor-compatible plans.
The entry-level Tor VPS hosting from BuyVM offers a single-core CPU, 512 MB RAM, and 10 GB SSD storage.
Visit BuyVM

6. Contabo
Contabo is a German hosting provider that started its operations in 2003. The host has its data centers spread across the US, UK, Asia, and Europe.
Contabo allows for Tor, relays, and exit nodes on all its VPS hosting plans. However, you must not use the Contabo VPS for any unlawful activity since the company will take appropriate action if it receives complaints against your IP address.
The smallest Tor VPS hosting plan from Contabo costs $8.49 per month. The host also charges a one-time server setup fee of $8.49.
Key Features of Contabo Hosting
Contabo offers a Webmin control panel for free with all its VPS hosting plans. Plesk is also available free for the first month. The host also provides cPanel at an additional cost.
You have the option to choose between SSD or NVMe storage according to your needs.
The host protects your website from DDoS attacks with its Always-on DDoS mitigation.
Contabo allows capturing a copy of your VPS from within the control panel. Such backups with Snapshots are easy to restore with a single click.
The cheapest VPS hosting plan at Contabo comes with 4 vCPU, 8 GB RAM, 200 GB SSD or 50 GB NVMe storage, and 32 TB bandwidth.
Visit Contabo

7. Linode
Founded in 2003, Linode is a US-based hosting provider that offers cloud and VPS hosting plans. The company has its data centers spread across 11 different locations in the US, Canada, the UK, Europe, Asia, and Australia.
The host allows Tor exits only if they carry a reduced exit policy. Though you will receive limited bandwidth here, you can utilize free credits for your anonymous project.
Here's a comment from the Linode team member on one of the discussion threads about Tor exit nodes:

Consider checking out the full discussion here.
The entry-level Tor VPS hosting plan at Linode costs $5 per month or $0.0075 per hour.
Key Features of Linode Hosting
All Linode VPS plans come with Cloud Firewall protection for network security. You can set custom firewall rules as well.
Linode allows you to view, monitor, and analyze system metrics via Longview and Cloud Manager.
The host protects your server from DDoS attacks with an always-on DDoS mitigation service.
The cheapest Tor VPS hosting plan at Linode provides 1 CPU core, 1 GB RAM, 25 GB storage, and 1 TB bandwidth.
Visit Linode

Buying guide for a Tor-friendly VPS host
If you want to host your next online project anonymously, choosing a Tor-friendly VPS is your best bet. But before you finalize a Tor VPS hosting plan, look for the availability of the following features:
Bandwidth
Bandwidth is the amount of data transferred over a network. Projects using Tor over virtual servers require high bandwidth because of traffic relays.
Therefore, it is recommended to choose a Tor VPS plan with high, or preferably, unlimited bandwidth.
Server location
Selecting an appropriate data center location plays a major role in maintaining your privacy. Hosting your anonymous project in any DMCA-regulated region endangers its anonymity.
So you must choose a Tor VPS host offering a server in an offshore location like Russia or Iceland.
Policy (Terms of Use)
When buying a Tor-friendly hosting plan, it is advised to read the Tor usage policy before signing up with a host. Since a Tor network involves multiple nodes, you must also check whether the host allows these 3 nodes necessary for Tor's proper functioning:
Relay nodes
Bridge nodes
Exit nodes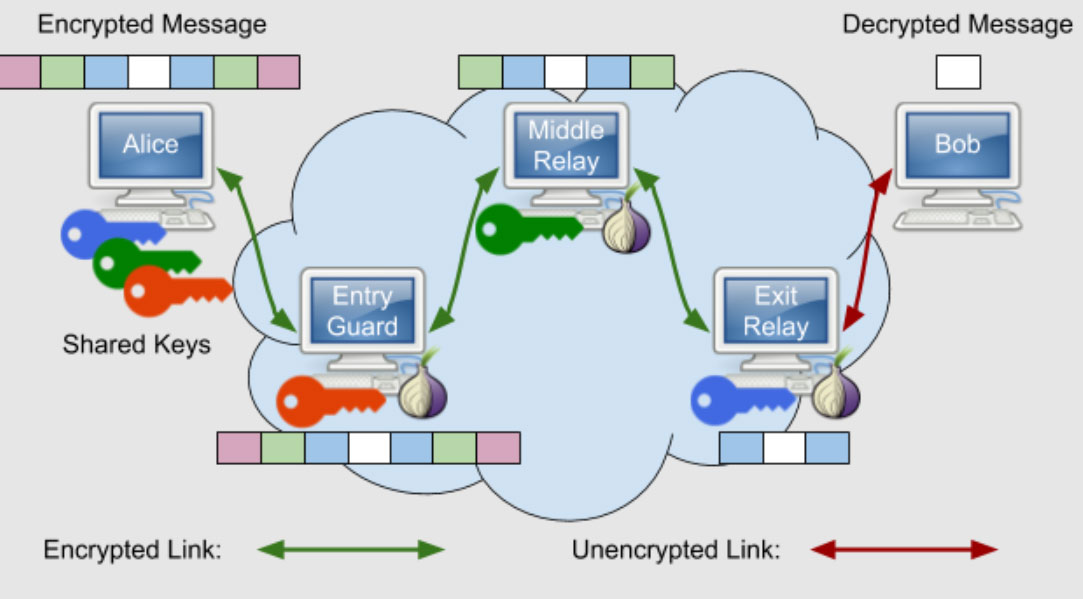 Payment Methods
Most hosting providers accept payments via card, net banking, and PayPal. However, it is recommended to pay via cryptocurrency to a Tor VPS host to prevent any traceback. So always choose a host accepting crypto payments for additional anonymity.
Conclusion
Using Tor over a VPS ensures to protect privacy, no matter what anonymous project you will use it for. However, choosing the right VPS provider and considering the buying guide above will lead to complete anonymity.
If you are still unsure of which host to choose, here's a round-up of Tor VPS hosting providers listed above:
Best Overall: Impreza is the best Tor VPS hosting provider with the features, privacy, and quality of service it offers.
Best Price: BuyVM offers the cheapest Tor hosting that costs only $2 per month and even lesser when you choose a yearly plan.
Best Performance: Contabo is capable of providing the best performance since it offers high bandwidth and NVMe storage.
FAQ
Does Tor need SSL?
No, Tor does not need SSL since it automatically encrypts the connection inside the network.
Rather I'd recommend against using SSL over Tor when anonymity is of utmost importance to you. An SSL certificate is capable of exposing your true IP even when using a Tor network. Here's how.
Is hosting on Tor free?
No. Tor only encrypts your communication, it is not a hosting service. You will have to purchase a hosting plan and a .onion domain before you begin hosting your website or app on Tor.
In short, you need to have a domain and a hosting plan like you'd buy for any other website. Tor is used only for anonymity reasons.
Can Tor be traced?
No. Tor reroutes the traffic through several nodes and encrypts it multiple times. When you host and manage a project via Tor, your Internet Service Provider (ISP) will know that you are getting connected to a Tor entry node and that's all.
Your hosting provider won't also know you if you use Tor while contacting them and take other precautions. So it is impossible to trace your IP address when using Tor.