Are you planning to buy a Bluehost hosting plan and thinking about what Bluehost Yoast SEO Premium is? If yes, you stumbled on the correct page to find more about this Bluehost add-on.
Here I'll discuss everything about the Bluehost Yoast SEO Premium add-on including its features and benefits. We'll also look at the cost of this premium SEO tool and find out whether it is worth your money or not.
So, let's get started with an introduction to this Bluehost upsell in our next segment.
What is Bluehost Yoast SEO Premium?
Initially founded in 2010, Yoast was recently acquired by Bluehost's parent company Newfold Digital. Yoast informed about the acquisition on 12th August 2021 on its official website:
After the change in ownership, Bluehost has started upselling Yoast's premium services with all its hosting plans. Earlier, the company used to offer "Bluehost SEO tools" as an SEO add-on.
In a nutshell, Bluehost Yoast SEO Premium is an upsell offered by Bluehost with its hosting services to all its new users.
Pros of Bluehost Yoast SEO Premium
It optimizes your website for a higher ranking in search engines.
It is a beginner-friendly tool.
Cons of Bluehost Yoast SEO Premium
It adds to monthly website costs.
It doesn't offer any extra features than other free SEO tools.
Features & Benefits of Bluehost Yoast SEO Premium
Boosting your website's ranking in the Search Engine Result Pages (SERPs) is the biggest benefit that Bluehost Yoast SEO Premium offers. Let's find out its detailed features and the related benefits here:
Optimizing content for the focus keyword
Optimizing your website's content for a focus keyword or keyphrase is necessary to show up in the search results.
For instance, if you are sharing your travelling experience to Italy, you can consider optimizing your post for the "Explore Italy with me" keyphrase.
Bluehost Yoast SEO Premium guides you on optimizing your content for the focus keyword or keyphrase. You can easily add the right keyphrase density to each of your posts with the help of this tool.
Adding SEO title and meta description
Google and other search engines get to know about your post from the SEO title and meta description. These things also appear in the search results when your web post is shown to an internet user.
So it is important to customize them to inform users about your topic and generate more clicks.
Bluehost Yoast SEO Premium helps you add the SEO title and meta description of all your posts with ease. You can add these elements in a few seconds with the tool.
Additionally, Yoast allows you to see the preview of how your post will appear in the search results.
Along with a focus keyword or keyphrase, it is recommended to optimize your web content for additional keyphrases too. This is because every internet user thinks uniquely and might type different phrases in the search box.
Bluehost Yoast SEO Premium helps you determine these additional keyphrases. You can easily generate related keyphrases with a single click while also knowing about their trend history.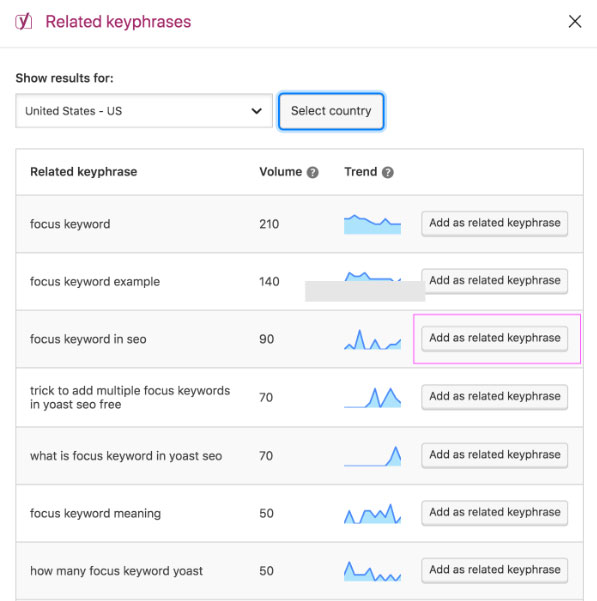 Improving your content's readability
The readability of your website's content is an important factor to retain a site visitor. Even a highly interested website visitor will leave your site if he is unable to understand everything with ease.
Bluehost Yoast SEO Premium determines the readability problems in your posts. It helps you improve the readability of your web pages so that your readers stay longer on your website.
Adding custom slugs
Slugs are unique extensions to the URL of your website. They provide identification to different web pages on your website. Customization of slugs allows search engines to better understand your topics.
Here is how a slug looks:
https://hostingrevelations.com/why-is-bluehost-so-expensive/
The bold part of the URL above is the slug for this post. It describes the topic extremely well.
Bluehost Yoast SEO Premium makes it super-easy to add custom slugs to each of your web posts. This slug customization might lead to more clicks since an internet user can also understand them well.
Providing internal linking suggestions
Internal linking refers to adding a weblink of another post on your website to the current post you are writing. Linking the related posts on your site helps Google and other search engines understand your website's structure.
The manual internal linking process is quite lengthy and time-consuming. But Bluehost Yoast SEO Premium offers you internal linking suggestions while writing.
So the tool saves you a lot of time and makes it easy to structure all your website's content.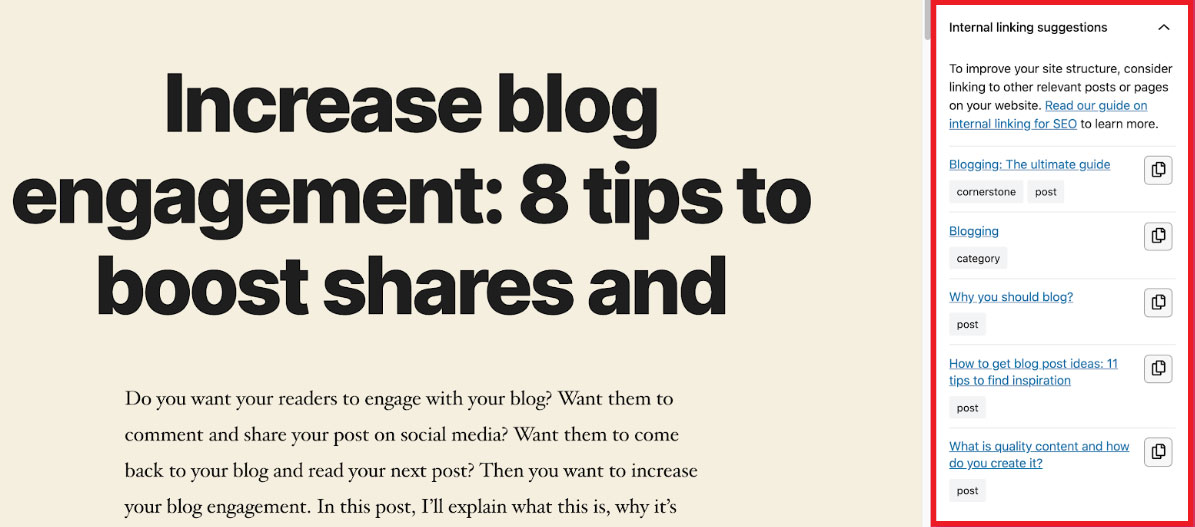 Easy addition of Schema
Schema, popularly known as the rich snippet, is the post description appearing in the search results. Google and other search engines have collaborated with schema.org to understand the context of searches and their results.
Bluehost Yoast SEO Premium allows easy addition of schema to your posts from schema.org. It helps in the improved structuring of your website content. Also, search engines can find your content and understand it better with this schema markup.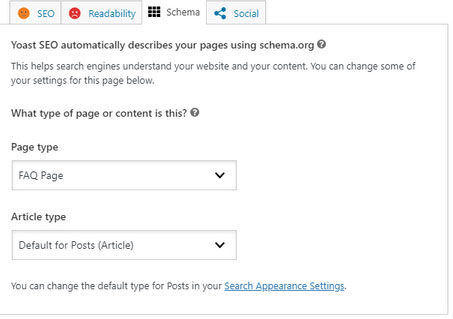 How much does Yoast Premium cost?
Bluehost Yoast SEO Premium is available at a monthly subscription price of $2.99 per month. The host, however, bills you annually for the add-on and charges $35.88 per annum.
This is how the price appears on the Bluehost Checkout page:
The above price is available only on the Checkout page and includes a discount from Bluehost.
If you do not plan to purchase it from the Checkout page, you will have to bear higher costs. The price of Bluehost Yoast SEO Premium hikes to $6.58 per month after checkout.
This amounts to $79 per year which is more than double the amount you would pay during the initial checkout!
This is also the renewal price for existing customers. So if you purchase this Bluehost upsell for $35.88 per year for the initial term, you will have to pay $79 per year for the renewals.
Bluehost Yoast SEO Premium – Reviews
Let's see what people have to say about this Bluehost add-on:


As seen above, most people are unhappy with the Bluehost-Yoast collaboration. Consider checking out the full Reddit conversation here.
Free alternatives to Bluehost Yoast SEO Premium
When you are starting in the website world and don't know much about SEO, focus on other important things first. Perform WordPress installation and build your website design as per your niche.
Once you are done with website designing and have added some content to your website, it is time to go for SEO. Most web development professionals do not buy Bluehost Yoast SEO Premium.
They choose better and free alternatives to it like Ahrefs SEO tool and Google Search Console Tools.
So, why does Bluehost offer Yoast Premium?
Like other companies, Bluehost also diversifies its business to offer additional services to its customers. SEO is an important part of the web development process today.
So the host does not want to miss the opportunity to jump into this business sector and earn more money.
Also, collaborating with an already established brand, like Yoast, builds trust for Bluehost itself. In this case, the host purchased the reliable brand Yoast since people already trusted it.
Don't forget that Bluehost is an EIG company and needs to build trust among its customers.
In my opinion, Bluehost is still not reliable enough even after such collaborations and acquisitions. So I'd suggest you choose SiteGround as your host. It offers many free tools for your success.
You will also get free daily backups and can use SG Site Scanner for malware scanning. SiteGround offers excellent speed, security, and service quality that will surely surprise you!
Consider checking out SiteGround Startup Plan to determine whether this is the right host for your needs or not.
Verdict: Is Bluehost Yoast SEO Premium worth it?
No, it's not. In my opinion, Yoast's free version provides you with tons of SEO features for a better ranking of your website. Investing in the premium version will only add to your monthly website maintenance costs.
It won't make much difference in your site's rankings.
Also, the extra features found in the Bluehost Yoast SEO Premium can easily be found in other free WordPress SEO plugins. So I would suggest you against purchasing this Bluehost add-on to keep your overall site maintenance costs minimal.
Instead, choose the free SEO tools from Google and Ahrefs that are even trusted by the experts.