We signup with well-known hosting services, buy their plans, and build demo sites to conduct thorough assessments. By relying on our findings, you can make an informed decision about the hosting service that suits your requirements.
Why Count on Us? We procure our own plans and do not depend on company-provided test accounts. That way we ensure that our recommended hosts are consistently dependable.

---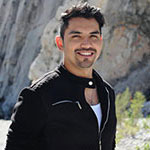 The Man behind the site
Greetings and welcome to HostingRevelations! My name is Tommy, and I am the creator of this blog. As a part-time blogger and web developer, my goal is to provide bloggers with exceptional guidance on Web Hosting, WordPress, and Server Administration, to enhance the quality of their blogs. For additional information about myself, please refer to this link.
---
Compare providers
Rather than sifting through the numerous options available for website creation and hosting, we simplify the process for you by identifying the ideal provider that suits your needs. With countless options to choose from, our assistance ensures that you make the best decision.
Choose a solution
After you've identified the optimal hosting for your needs, our comprehensive guides will facilitate a seamless signup process, preventing any errors or mistakes from occurring. You can confidently navigate through the process, knowing that our guides will assist you every step of the way.
Start your site
Creating a great website in the past required expertise in coding and graphic design. But now, you can make one easily with the help of guides that provide simple steps. These steps will assist you in making a website today without requiring much knowledge in coding or graphic design.
Read Our Latest Articles
Explore the latest web hosting industry trends, company feature enhancements, and related subject matter.
---