Many people believe that WordPress hosting is only a marketing strategy used by hosting providers. It is true for some hosts who offer packages that one can find with any "top 10 hosts".
But such hosts leave the task of WordPress (not content) management in your hands.
When looking at WP Engine, the monthly cost charged by the host is almost equal to the yearly hosting charges of many other hosts. So why is WP Engine so expensive? What does the company offer to make its service worth the price it charges? Or is it only excellent marketing done by WP Engine?
Well, the company hosts quite a huge number of sites. So if you consider using its services and want to ensure whether you will get value for your money, you are at the right place!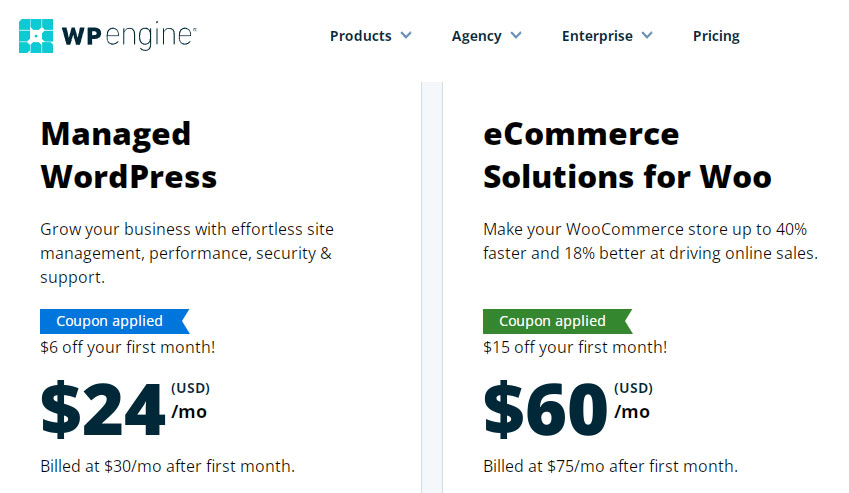 Visit WP Engine

Why is WP Engine so expensive? (5 Reasons)
You will find that WP Engine is very expensive when compared to shared hosting providers. But its prices are reasonable when you compare them with the plan costs of other managed WordPress hosting providers.
WP Engine offers a brilliant quality of service with premium features. So it charges higher money for its hosting plans than the amount charged by its competitors.
Here I discuss the in-depth details of the service offered to find an answer to our main question. So, let's begin:
Reason 1: Usage of Google Cloud and AWS servers
WP Engine utilizes the servers offered by Amazon Web Service (AWS) and Google Cloud Platform (GCP). So you can choose a server from these two top server providers, depending on your requirements.
Additionally, the company has 18 data center locations worldwide. It allows you to choose a server located closest to your target market to offer faster page load times.
Here are the server locations available with WP Engine:
Utilizing the services and infrastructure of the industry leaders like Google and Amazon doesn't come cheap. That's why WP Engine is costlier than many other managed WordPress hosts.
Reason 2: Top Priority Support
WP Engine offers one-on-one support to its customers. You can get in touch with WordPress experts 24/7 on any day of the year. It helps you solve your hosting or technical issues as and when they arise.
The company has even won many awards for its excellent customer support.
The company's live chat is also available 24/7 and the support team responds within seconds. WP Engine knows the importance of your time, so you can count on its experts to intervene within seconds if you face any problems.

It is worthwhile to mention here that the host's support team is trained in-house. Experts focus solely on server administration matters and WordPress issues.
So WP Engine is ready to help you with the top-notch technical knowledge of its customer care executives.
WP Engine also has customer support teams in different locations. So if you are from Australia, you can directly contact the Australian team instead of getting in touch with experts in the US.
Reason 3: Managed services with high performance
WP Engine is one of those hosts that provides fully managed WordPress hosting. So you never have to look into the technical aspects of hosting.
Instead, you can focus on creating your content if you are a website owner and running your business if you are an entrepreneur.
The topmost priority of a managed hosting provider is to offer maximum website speed to its customers. So you will receive much more reliable uptime and faster loading times with a managed host than with an unmanaged one.
These additional benefits from WP Engine's fully-managed service are the reason behind its expensive hosting plans.
Reason 4: Daily Backup and Recovery
WP Engine takes automatic daily backups of your website to protect against any unexpected data loss. All these backups are arranged chronologically in your account along with the backup time and date.
Additionally, WP Engine stores your backups off-site on Amazon S3 while also encrypting them. This practice ensures the safety of your data if the main server loses your files due to any reason.
Moreover, WP Engine also allows you to create manual backups. So you can consider creating one before making any significant changes to your website.
Also, you can easily restore your files and other data from a backup checkpoint, whenever the need arises.
With all these facilities and off-site storage of backups, the hosting plan prices are bound to rise. It is because the host also has to spend extra for such off-site backup maintenance.
Reason 5: Managed Security
Along with managed WordPress, WP Engine also comes with managed security for your website. The company has a dedicated security team for handling all WordPress-related matters.
WP Engine protects your website with several advanced security features that you won't find with other hosts. The company is always up-to-date with the latest security patches.
For instance, the host looks for any outdated plugins, performs DDoS (Distributed Denial of Service) mitigation, and runs regular security scans.
Additionally, WP Engine has an advanced technology that automatically detects threats and blocks millions of attacks daily. All these security features add up to the total infrastructure cost of the host, thereby making it expensive for its customers.
Expert opinion:
Experts believe the prices charged by a service provider mostly concerns the financial stability of the business.
Some hosting providers, including WP Engine, favor fewer clients to avoid crowded servers, resulting in better performance and higher costs. Such companies try to profit from the limited clientele they build.
They do, however, have the brand name and reputation to justify the price they charge.
On the other hand, some hosts prefer to get bulk clients by charging significantly cheap prices for the first term. Their profits come from the widely distributed clientele they create.
Such a business strategy might work initially but the performance of clients' websites might decline later due to overcrowded servers.
Who should use WP Engine?
Consider choosing a low-cost shared hosting plan when you are a beginner or running a small blog. But when your WordPress website grows, you will require additional server resources to cope with the increasing traffic.
In such a situation, WP Engine can be a good option for you.
WP Engine is suitable for you when:
Your website receives a high monthly or daily traffic.
Website performance is a critical factor for your business.
You are busy managing your business and don't want to handle the day-to-day technical aspects of website management.
If you are still unsure about the suitability of WP Engine's services for your website, go for a short-term plan. Try its hosting for a month to get first-hand experience before you commit long-term with the host.
You can also take advantage of the 60-day money-back guarantee offered by WP Engine. This way, you can try the host's services and decide whether it fits well with your business goals.
WP Engine states the following regulations for its money-back policy:
WP Engine Customer Reviews
You are not alone when you think that WP Engine is an expensive host. Here are some more users of the platform who also feel that the host's services are expensive:
WP Engine alternatives
If WP Engine is out of your budget because of its expensive hosting plans, you can always go for its alternatives. Here are the two best alternatives to WP Engine that matches its speed and performance but comes at cheaper prices:
A2 Hosting is a US-based host providing the fastest shared hosting services. The speed offered by the company's shared hosting plans matches the speed delivered by many VPS hosting providers.
Additionally, A2 Hosting covers three different continents with its four data center locations.
Here are some advantages of choosing A2 Hosting over WP Engine:
Where WP Engine offers only 50 GB of bandwidth, A2 Hosting comes with unlimited bandwidth.
WP Engine provides only 10 to 50 GB of storage with its hosting plans. A2 Hosting, on the other hand, offers unlimited SSD storage with its second hosting plan and beyond.
Comparing the costs, WP Engine's plans begin at $24 per month when billed monthly and $20 per month when billed annually. A2 Hosting's plans begin at $10.99 per month with a monthly billing cycle and only $6.99 monthly with a yearly billing cycle. So, it's a huge bargain for you when choosing A2 Hosting over WP Engine.
Visit A2 Hosting

Cloudways (managed cloud)
Cloudways is a managed cloud hosting provider with more than 120,000 active servers around the globe. Along with other hosting types, Cloudways offers managed WordPress hosting solutions like WP Engine.
Choosing Cloudways will come with many benefits, including superb performance and an excellent technical team to help you at all times.
So, there won't be any compromise with the quality of hosting services you will receive from this provider.
Here are some advantages of choosing Cloudways over WP Engine:
Cloudways doesn't limit your website's monthly traffic, unlike WP Engine.
The host offers 1 TB bandwidth even with its starter plan while WP Engine offers only 50 GB of bandwidth with the entry-level plan.
The monthly prices of Cloudways' plans are less than half of the prices charged by WP Engine. To further make it cheaper, the host allows "pay-as-you-go" billing. So you will be paying only for the server resources you consume in such a case.
Additionally, Cloudways have a much wider range of server locations than WP Engine. You can choose from over 65 data center locations provided by its partners (including Google Cloud and AWS).
NOTE: Cloudways also offers many powerful features like Varnish Cache, PHP-FPM, and Memcached to help you boost your website's performance.
Try Cloudways (3-Days)

Verdict: Is WP Engine worth the cost?
Yes, WP Engine is completely worth its cost since a good managed WordPress hosting generally costs around $20 per month. In my opinion, WP Engine is the best upgrade option if your WordPress website has outgrown the server resources of shared hosting.
The host allows easier management of your website security and updates. You can also scale up the resources quickly as your website grows.
If, however, WP Engine does not fit your current budget, A2 Hosting and Cloudways are good alternatives to consider. They are cheaper and come packed with a whole lot of excellent features for your website.